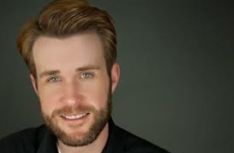 Licensed Marriage and Family Therapist
(530) 864-3218
Jeff@AliveCounseling.com
alivecounseling.com
My name is Jeff Wilfong and have been a psychotherapist since 2006. I am licensed in California as both a Licensed Marriage and Family Therapist (46654) and a Licensed Professional Clinical Counselor (159), in Oregon as a Licensed Professional Counselor (C3836), and in Washington as a Licensed Mental Health Counselor (LH60496399). I provide counseling and coaching services to Adults, Couples and Teens via in-office sessions, Skype or Facetime (video therapy), phone and email treatment options.
​I provide therapy because I know it works in creating positive changes. For over a decade, I have had the privilege to counsel individuals and couples, with many different presenting issues, to attain peace of mind and create their dream life and relationships. Whether you need help to resolve a problem, plan for a change, or lessen barriers to growth, I can support you. I strive to make therapy effective and valuable for all my clients. Clients describe me as challenging, direct, and perceptive, and that I make counseling approachable. I enjoy teaching clients new skills, empowering them to move forward.
​Since 2000, I have developed expertise in Buddhism, Zen and Nondual spiritual systems. Through extensive meditation practice and inquiry, along with completing my own psychotherapy, I combine "Eastern wisdom" along with Western therapeutic strategies. If you want to experience inner peace, improve your ability to rest with "what is" or to question your worldview to see what lies beyond, try my East-West approach.
For couples, I have been trained through Level 3 with Gottman Method Couples Therapy (GMCT) which provides a wonderful assessment of what is working in your relationship and what can be improved. The Gottman approach is well-researched and provides many helpful interventions to get the changes you are seeking, including better communication, intimacy, friendship and more.