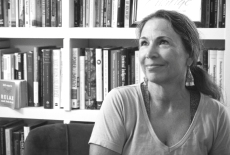 Mindfulness Coach
(916) 492-9007
In this day of aging baby boomers, gym memberships, running and biking clubs and extreme sports, I don't need to dwell on the importance of exercising the body to keep it supple, strong and to prevent injuries. But have you considered the equally important outcomes of training the mind to also keep it pliable, able to maintain focus, to develop patience, gratitude, acceptance and a sense of friendliness towards ourselves and the world we live in?
I have been practicing mindfulness and meditation since 1997. I had been searching for some sort of a "tool kit" which might help me more gracefully navigate life transitions and occasional bouts of depression. I was hoping to find a way to uncover more meaning in my daily life and routines.
I became curious about meditation when my sister Julie recommended a book written by the Dalai Lama. Even the title spoke to me: "The Art of Happiness", which described the benefits of mindfulness and of mind-training. The book explained that the anecdotes or remedies to suffering are found in the practices of developing compassion towards oneself and others, practicing equanimity and taking a non-judgmental outlook; Agreeably, all easier said than done, but the Dalai Lama ensures that with practice, we can accomplish much.
Having a meditation practice has opened up an unfolding world of possibilities: Allowing devoted time to just slowing down, placing my awareness and attention on one thing at a time, has exposed a timeless clarity that exists between and within each breath. Mindfulness and meditation practices can soften our hearts and allow us to experience the connection we have with each other and our universe.
If you would like support and encouragement in developing your own mindfulness and meditation practice, please consider joining the Mindfulness Meditation Support Group sponsored by Middle Way Health. The group begins at 6:30pm and ends at 8pm every Tuesday evening and takes place at Lions Roar Dharma Center (3240 B Street). Look for us/sign up online: Meetup Groups of Sacramento