Dr. Yangdron Kalzang
Kunde Institute – Center for Tibetan Wellness & Healing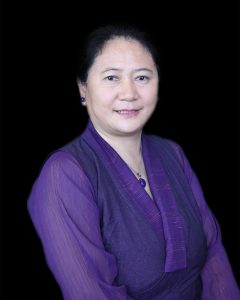 Yangdron Kalzang, DAOM, Lac., Licensed Acupuncturist and Menpa (Doctor of Tibetan Medicine), is Founder & Executive Director of Kunde Institute – Center for Tibetan Wellness and Healing (of Daly City & Berkeley). She offers semi-annual seminars and trainings, and is accepting patients in the Sacramento area through Middle Way Health Family Counseling, Inc. She is also available for health consultations.
What Is Tibetan Medicine?
The 4,000 year old tradition of Tibetan Medicine focuses on diet and nutrition, lifestyle and behavior guidance, aiming to provide overall wellness through mind and body balance and moderation. Dr. Kalzang's root teacher Kenpo Troru Tsenam Pinpoche is one of the most highly respected scholars of traditional Tibetan Medicine.
About Dr. Yangdron Kalzang
Dr. Kalzang earned her Tibetan Medicine degree from the Tibetan Medical University in Lhasa, Tibet. She has been practicing Tibetan Medicine for over 20 years and she speaks and teaches throughout the United States, Canada, and Europe.
About Kunde Institute
Kunde Institute is committed to preserving and continuing the tradition of healing with traditional Tibetan medicine practices as well as promoting traditional Tibetan health and wellness education for our modern world. Kunde means "May all beings be healthy, wealthy and happy."
Contact us at Middle Way Health about upcoming visits from Dr. Kalzang of Kunde Institute, or visit the Kunde Institute Website.