Art Therapy with Lindsey Parkinson
Art Therapy is specialty offered to those who have an interest combining art and creativity together with the traditional therapeutic process. Artistic mediums are used to promote self-expression, self-esteem, skill-building and play, in order to facilitate further growth and communication during treatment.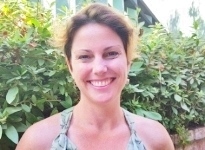 Lindsey Parkinson
LMFT & Board Certified Art Therapist
What is Art Therapy?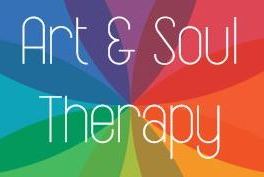 Art Therapy is "a therapeutic treatment that incorporates the process of creating or selecting images, reflecting on the art, and interacting with a trained professional for assessment, communication, stress reduction, and intervention." (Banowsky Arrington, Home Is Where the Art Is, p. 6).
It's especially useful for people who find verbal communication difficult, but Art Therapy can be a way for people of all ages and cultures to use art as a language. Art Directives are used within individual, family, and group sessions as tools to promote healing for both psychological and physical pain.
Community and Art
When creating art in community, we are connecting in a way that we don't often get to connect- building something together provides opportunity for collaboration, socialization, and a sense of cohesiveness.
Art with Narrative Therapy
Narrative therapy in combination with art therapy is a powerful way to tell stories, engage with one another, and enact both personal growth and group development.
Whole Brain Activity
Describing how the artwork an individual creates in a therapeutic setting is important to look at both visually and verbally. The right hemisphere of the brain is utilized while a person is making art, which stimulates intuition, imagination, holistic thought, and insight. In turn, when a person is speaking to the artwork they've created, the left hemisphere is activated which stimulates verbal, analytical, and rational forms of reasoning.
Art & Soul Therapy Women's Group
(For Female and Female Identified)
Mondays, 6:30pm @ Middle Way Health Forum, 720 Alhambra Blvd. (Inside Middleway Health)