We offer various programs at Middle Way Health that are designed as educational, empowering, one-on-one support sessions for those wanting to take a more proactive role in their healing, creativity and growth.
………………………………………………………………………………………………..
NEW!!! THE SOLUTION Mindful Recovery Group
With Stephen Bryant Walker, MA, LMFT & Katie Kilian, MA, LPC
All who are recovering or are new to recovery and have an earnest desire to recover, this is a safe, energetic space where we listen as much as we share. Respectful participation, group cohesion, and confidentiality create the essential nature of the group.
As a Member of the Group you will:
Realize who you are/ / Discover your wisdom mind / Learn to view yourself with interested awareness / Recover your true happiness and freedom / Find a supportive, challenging, open and honest environment.
We have Friendly People… a Great Workbook… and Snacks!!
Group meets 1st and 3rd Mondays, 6:30-8pm @ Middle Way Health. $60 per session.
………………………………………………………………………………………………..
Middle Way Health Wellness Program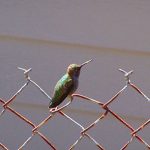 The Middle Way Health Wellness Program is a prepaid program that allows businesses and individuals to use one or all of our clinicians and services. This is a unique and comprehensive approach to care where each program is individualized to fit one's needs.
For Businesses & Individuals
A Variety of Services & Clinicians
Emotional/Physical/Spiritual Healing
Comfortable, Uplifting Environment
Friendly, Welcoming Staff
Easy to Access
Strictly Confidential
Middle Way Health provides a uniquely varied and full-bodied approach to health and wellness, covering the mental, emotional, spiritual and physical aspects with a variety of skilled and sensitive practitioners who work together to optimize healing opportunities for our clients. Modalities include:
Individual, Couple & Family Counseling
EMDR Trauma Protocol
Mindfulness-based Psychotherapy
Buddhist Psychotherapy
Shamanic Healing & Meso-American Healing
Yoga
Ayurvedic Medicine
Reichian Therapy
Dream Life Designing & Creativity Coaching
Business Consulting
Tai Chi/QiGong & Meditative Movement
Energy Medicine & Essential Oil Healing
Biofeedback & Hypnotherapy
Personal Training & Massage Therapy
Maternal Wellness & Yoga
Drug & Alcohol Counseling
Classes, Workshops & Books
Advantages to Employers – Employees are more likely to use a wellness program that requires no co-pay or referral, is easily accessible and entirely confidential. Recovery, personal and family related problems are common reasons why employees are not thriving, and these individuals would usually rather talk with a professional that is not affiliated with their insurance for confidentiality reasons.
Advantages to Employees/Individuals – Employer-assisted programs are free to employees (no co-pay) who may contact us directly and at their convenience. Employees/Individuals may also choose from our array of professionals and services, as well as talk directly with someone who can help. There is no bureaucracy, no 3rd party administration or approval needed, no getting lost in a phone maze or lost in the system. Clients can usually see someone within the same week.
Advantages to the Community – With the mindset that healing is not just mental or physical – but also spiritual, transformative and creative – we see wellness-seeking as a significant component to a healthful life-style. This "self care" empowers the individual, strengthens authentic relationships, and equips the community to be responsible for its own wellbeing.
Feel free to contact us to learn more about how Middle Way Health can help foster healthier lives, lifestyles and organizations.
………………………………………………………………………………………………..
DREAM LIFE DESIGNING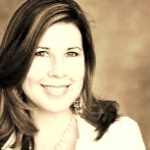 Dream Life Designing offers fun, personalized consultations that help you get in touch with your true essence, uncover what is truly meaningful to you, and experience all the little blisses along the way. It will help you become more aware of your rich, inner world and learn how to literally bring that to life so you can decorate and enrich your days with it.
Exercises include Awareness Coaching, Expressive Writing, Dream-storming, Image Gathering, Symbol Guides, Storytelling, Creativity Coaching and Spiritual College. Sessions are uniquely designed around each client's personal and/or professional desires, goals and wishes.
A 4-session package can be purchased for $100, or individual sessions may be scheduled for $30 each.
Contact Melanie Noel Light, your Dream Life Guide, at (916) 425.4478. www.DreamLifeDesigning.com
………………………………………………………………………………………………..
ART THERAPY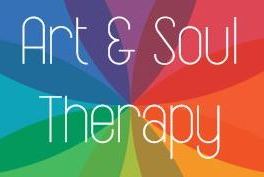 Art Therapy is "a therapeutic treatment that incorporates the process of creating or selecting images, reflecting on the art, and interacting with a trained professional for assessment, communication, stress reduction, and intervention" (Arrington, 2001, p. 6).
It's especially useful for people who find verbal communication difficult, but Art therapy can be a way for people of all ages and cultures to use art as a language. Art Directives are used within individual, family, and group sessions as tools to promote healing for both psychological and physical pain.
When creating art in community, we are connecting in a way that we don't often get to connect- building something together provides opportunity for collaboration, socialization, and a sense of cohesiveness.
Narrative therapy in combination with art therapy is a powerful way to tell stories, engage with one another, and enact both personal growth and group development.
Describing how the artwork an individual creates in a therapeutic setting is important to look at both visually and verbally. The right hemisphere of the brain is utilized while a person is making art, which stimulates intuition, imagination, holistic thought, and insight. In turn, when a person is speaking to the artwork they've created, the left hemisphere is activated which stimulates verbal, analytical, and rational forms of reasoning.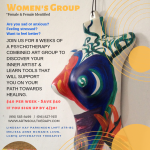 >>>Announcing Art & Soul Therapy's NEW WOMEN'S GROUP! (Female and Female Identified)
MAY 2019, MONDAYS, 6:30pm @ Middle Way Health Forum [720 Alhambra Blvd./inside Middle Way Health]
For more information see Lindsay's staff bio~
………………………………………………………………………………………………..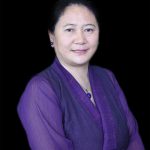 Kunde Institute – Center for Tibetan Wellness & Healing

Dr. Yangdron Kalzang
Yangdron Kalzang, DAOM, Lac., Licensed Acupuncturist and Menpa (Doctor of Tibetan Medicine), is Founder & Executive Director of Kunde Institute – Center for Tibetan Wellness and Healing (of Daly City & Berkeley). She offers semi-annual seminars and trainings, and is accepting patients in the Sacramento area through Middle Way Health Family Counseling, Inc. She is also available for health consultations.
The 4,000 year old tradition of Tibetan Medicine focuses on diet and nutrition, lifestyle and behavior guidance, aiming to provide overall wellness through mind and body balance and moderation. Dr. Kalzang's root teacher Kenpo Troru Tsenam Pinpoche is one of the most highly respected scholars of traditional Tibetan Medicine.
Dr. Kalzang earned her Tibetan Medicine degree from the Tibetan Medical University in Lhasa, Tibet. She has been practicing Tibetan Medicine for over 20 years and she speaks and teaches throughout the United States, Canada, and Europe.
Kunde Institute is committed to preserving and continuing the tradition of healing with traditional Tibetan medicine practices as well as promoting traditional Tibetan health and wellness education for our modern world. Kunde means "May all beings be healthy, wealthy and happy."
Contact us at Middle Way Health about upcoming visits from Dr. Kalzang of Kunde Institute, or visit: www.kundewellness.org
………………………………………………………………………………………………..
MINDFULNESS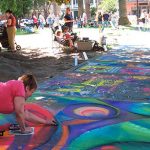 Mindfulness is defined as moment by moment nonjudgmental attention to what is happening. Through sitting still and being alert we calm our mind and body and develop clarity, balance and focus. Mindfulness Meditation is useful to help treat stress, chronic pain and anxiety. It is adaptable to any religious tradition and non-religious approaches.
For Mindfulness Practitioners, contact Middle Way Health or visit our Staff Page.
For our Mindfulness Meditation Group, view the flyer here: Mindfulness Meditation Support Group
or join us at Meet-Up Sacramento.
………………………………………………………………………………………………..
HYPNOTHERAPY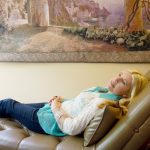 Hypnotherapy is an ancient technique that uses deep relaxation coupled with positive suggestions to reinforce positive habits and extinguish negative habits. Deep Hypnotherapy can also be used for spiritual and psychological journey work where people meet archetypal energies and figures that promote healing and guidance.
The transformative style of Hypnotherapy offered at Middle Way Health assists the client in re-patterning the underlying cause of our suffering buried deep in the subconscious in order to turn our pain into joy.
For Hypnotherapy Practitioners, contact Sue Marshall or Judy Lynn Taylor.
………………………………………………………………………………………………..
SHAMANISM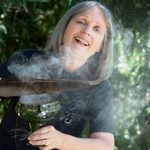 A Shaman is a person who can alter their perception with percussive sound and enter into the world of non-ordinary reality, come into relationship with the compassionate helping spirits, and together with those spirit allies bring healing and information into ordinary reality for the client.
Receiving shamanic healing from a Shamanic Practitioner can bring your spirit body into harmony – a harmony that radiates through your entire Mind-Body-Spirit being. With soul retrieval, soul loss can be restored. With Extraction Healing, your spirit body is cleansed of 'other' energies. And with a complete healing program, your feeling of balance can be restored.
Have you been bouncing around from healer to healer looking for help? Many people try different methods of spiritual healing before giving shamanism a try.
Shamanic healing can offer answers to:
Why am I stuck?
How can I satisfy this spiritual hunger?
Why do I hurt?
Where can I go for help?
For more information, call Judy Lynn Taylor at Middle Way Health and visit www.AdventuresInShamanism.com.
Also offered 1st & 3rd Thursdays: Shamanic Drum Circle flyer 2015
……………………………………………………………………………………………….
MOMMY MOOD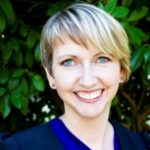 Many people think a "good mom" is someone who denies herself everything for the sake of the children, but there is nothing we can give to our child that is more important than ourselves. More than what you teach your children, they will learn from what you model for them. We all need help sometime.
For more 'Mommy Mood' visit Colleen Wong's bio page.
………………………………………………………………………………………………..

TAI CHI/QIGONG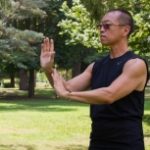 Tai Chi/QiGong classes promise serenity, flexibility, and more feel good stuff! Whether you've never tried this kind of slow-moving, meditative movement before, are a regular practitioner, or are somewhere in the middle, everyone is welcome.
Tai Chi/QiGong classes are offered at Lion's Roar Dharma Center (3240 B St.), and are taught by Lion's Roar Instructor Robert Nakashima.
………………………………………………………………………………………………..