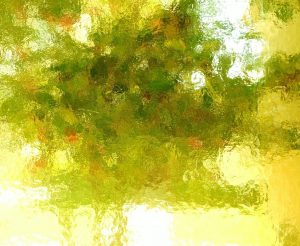 While I've always loved nature, I wasn't all that interested in gardening until my 40s when the concept of helping things grow suddenly seemed a miraculous endeavor. In addition, having daily access at my fingertips to fresh organic food is a component of living a feel-good life for me personally. Sometimes I even feel a hint of fairytale energy with the delicate little white butterflies flitting about, bees buzzing overhead, and squirrels bouncing from tree to tree. Nowadays, if I'm not literally in the garden, I peek out my window to bask in the visual glory of the greenery getting bigger by the day.
For many of us, nature is a spiritual entity, if not a spiritual practice. We might walk and ponder, sit and meditate, or lie back and stargaze. Some of us even tend to the land with hands of magical intent. My friend Farmer Ric, for instance – once a Sacramentan – now runs an organic farm in New Mexico providing clean, nutritious food to locals. This, I consider a high calling nowadays.
Yet not all of us have to take it so far. We are allowed to simply enjoy any semblance of nature we can find, even if we don't have an intentional practice built around it. But recognizing the symbolism of nature – serenity, abundance, power, cycles – we can also all benefit from the lessons inherent within. And when it comes to Sacred Outdoor Space, a garden is a prime example.
Gardens are symbolic of our own peacefulness and creativity; serenity and peace are themselves Dharma concepts. Can you vividly imagine an inviting outdoor community space in which we can come together?! Can you feel the gentle breeze, hear the crickets, sense the healing powers of nature filling you up?
~
[Image: Camellia Tree Through Window at Lion's Roar Dharma Center by Melanie Noel Light]