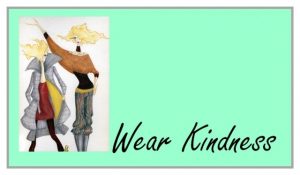 We've had this dream…
It started out as a vision, and then morphed into conversation…
Now we're putting our ideas onto paper…
And soon there will be actual plans afoot. But to make that a reality, we need to fully flesh out the vision – our individual visions and collective vision. This is the start of a dream becoming reality.
We're talking about fashion here and how substantial it can actually be for a quality life.
So why do we dress the way we do; why are we drawn to certain fabrics, colors, jewels, shoes, bags, hairstyles, and other details? Are we even conscious of the "why"? Do we realize how what we wear and how we aesthetically present ourselves affects not only ourselves but those around us, perhaps even the 'space' around us?
Often, many of us dress for practicality, although even that can be done with our 'highest interests' at heart. (We'll get into that later). Some of us dress according to our mood – either to match/express it, or shift it into a different gear. Sometimes we don't have a choice in what we wear – as in a required uniform, etc. – and yet that can inspire us to express another side of ourselves through our wardrobe whenever possible.
Some of us prefer casual comfort while others like more flash, color or bling. And many of us know that 'dressing for the occasion' can be a wonderful opportunity to express a certain aspect of ourselves, rather than feeling like a societal-imposed obligation. And that brings us to the realization that fashion is freedom… to those willing enough to walk out on the stage wearing a brave heart on our sleeve.
Click here for more about Wear Kindness~