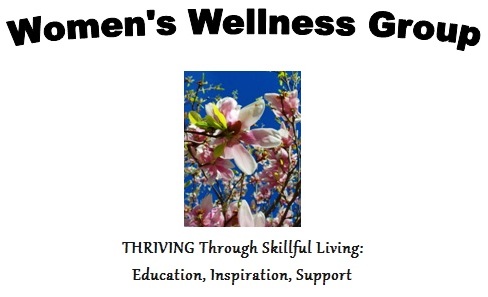 Women's Group with Sandra Warne
A women's group is forming for the purpose of educating, inspiring and supporting women in realizing their full potential for excellent health and happiness by examining and answering 77 questions about one's current life.
What pieces of your life puzzle have not yet been examined and put in place to see the entire vibrant picture? Inspired by concepts found in Slow Medicine by Michael Finkelstein, and Five to Thrive  by Lise Alschuler.
Find your purpose, passion and resiliency while at play in your life!
{Group will meet Wednesday Evenings, 6-7:30pm at Middle Way Health. For more information contact facilitator Sandra Warne, LMFT at 916 568 1025 or mftsw@earthlink.net.}