La Dolce Vita September 2017
Welcome to Middle Way Health's Online Magazine
La Dolce Vita
where we focus on health and wellness, inspiration and spirit, joy and vitality,
and all the things that make up The Sweet Life!
September 2017 Issue

Our full-spectrum healing model is influenced by eastern and western philosophies that emphasize awareness, balance and wholeness.
Have you ever experienced immense overwhelm in any part of your life or career? Have you ever found solace with animals or nature? At Middle Way Health we often find harmony and clarity with each other, within silence, as well as within the vast wonders of nature herself. Read on for a little compassion, awakening and enlightenment.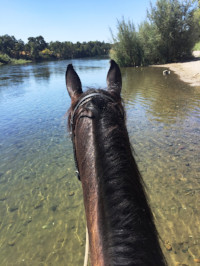 I didn't yet know that I would find the perfect meditation practice until I met Max. Max is my Tennessee Walking Horse.
read more