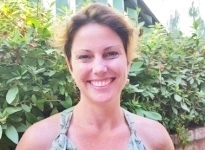 New Online Group: Art Therapy & Mindful Self-Compassion
I hope this message finds you well during these challenging times. I'm reaching out to share some information about my new online group: Art Therapy & Mindful Self-Compassion. This is a group focused on adults who consider themselves to be in the prime of their "mid-life". That may be anywhere from your 40s, 50s, and/or 60s! This is a closed group that meets online every Wednesday 6:00 p.m. – 7:30 p.m. for 8 weeks, ending April 14th, 2021.
We all could use some extra practice with Mindful Self-Compassion. What better way to add concepts such as these into your life than with Art Therapy? For many of us, it's often easier to find compassion for others than for ourselves. So how do we do it? Especially now under all these stressful circumstances… Not in a vacuum. We need connection with one another, we need understanding and safe space to uncover the blockages we've held deep within ourselves for a long period of time.
Engaging in a supportive group of adults and being accountable to one another is an opportunity to get in touch with the kindness and self-compassion that you've shown to others — towards yourself. By externalizing the practice into a form of artful awareness, we are adding another layer to the foundation of mindfulness.
This is a psycho-education group that will utilize the Mindful Self-Compassion workbook written by Kristen Neff & Christopher Germer. To quote:
The Yin of self-compassion contains the attributes of "being with" ourselves in a compassionate way – comforting, soothing, validating ourselves.
The Yang of self-compassion is about "acting in the world" – protecting, providing and motivating ourselves.
Although there is an emphasis on age group cohorts, this will be an inclusive group for all genders, cultures, ethnicities, and sexual orientation. All beings deserve the practice of Mindful Self-Compassion.
What's that you say? Do you have to be an artist to join? Absolutely not! Art Therapy is about the process of creating, reflecting, and sharing art with the facilitation of an art therapist – and in this case a supportive, non-judgmental group of adults.
*The cost is $40 per group meeting. There will be a one-time purchase of the workbook and a few art supplies as needed.*
If you or someone you know might be interested, please pass this along or contact me directly. Thank you!
Warmly, Lindsay Parkinson, LMFT, ATR-BC
www.ArtnSoulTherapy.com
(916) 583-8499